The 9 December monthly edition of the milonga solidaria falling Jugar X Jugar of Buenos Aires.

The organization Jugar X Jugar It aims to communicate and make known to the public social projects / solidarity to the public and to the associations participating in the milonga. And make sure that you get close to them in a manner they deem most appropriate.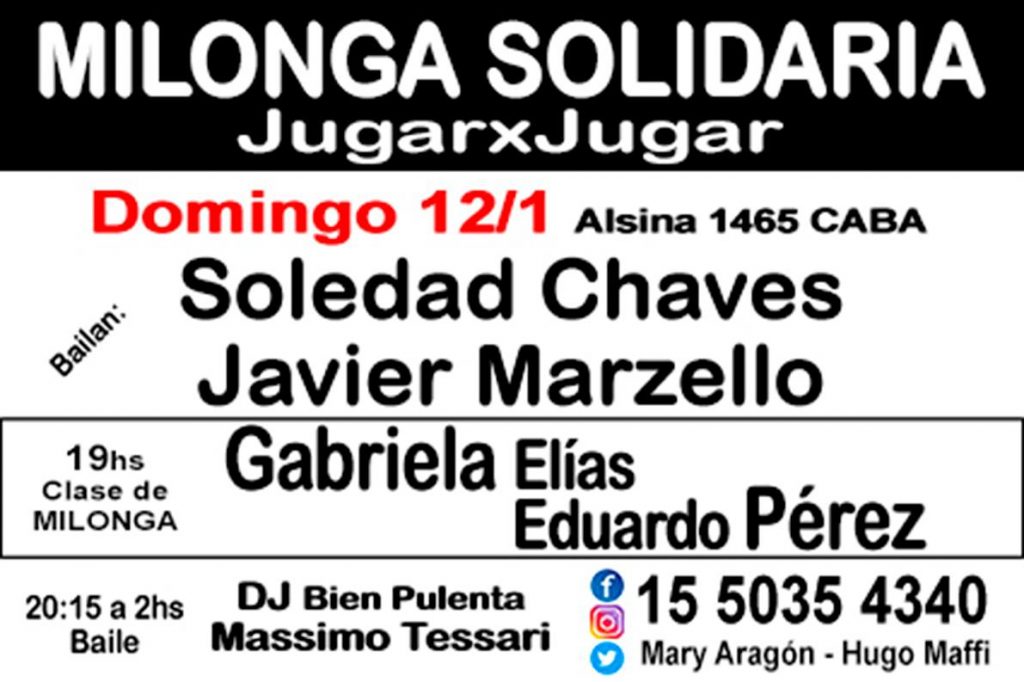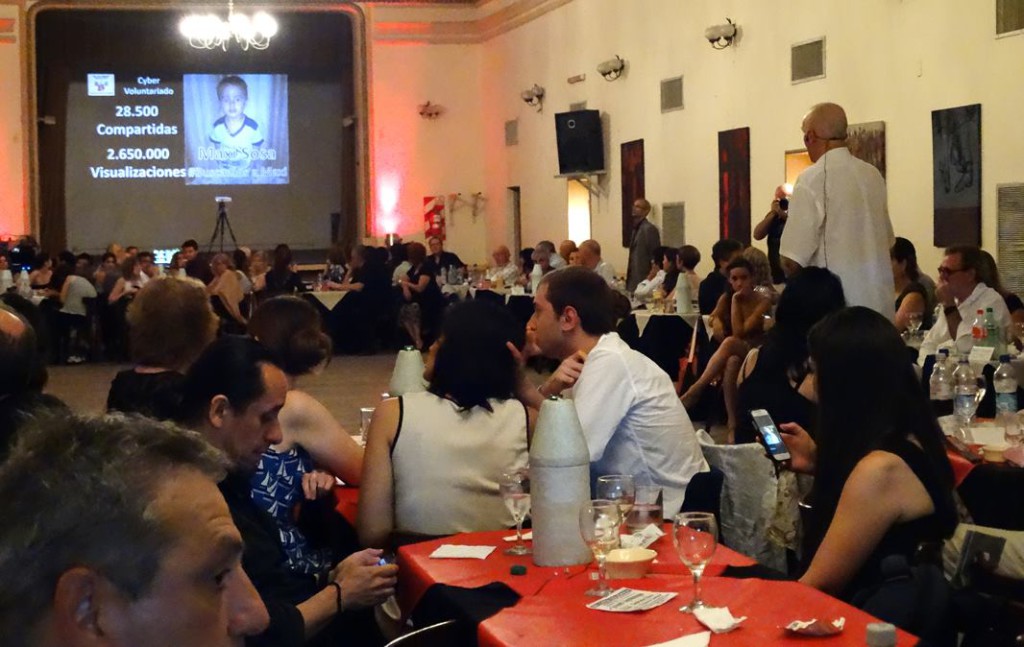 Milonga Solidaria Jugar X Jugar
It has assets 51 consecutive monthly milongas, taking place on the second Sunday of every month, currently Alsina 1465 the headquarters of the National Association Italian, located at 5 blocks from Congress , that seats 260 people, wooden floor, conditioned air, private security, good buffet and the house.
It is a traditional milonga relaxed and friendly, where dance professionals and amateurs, of all ages, unknown and established, local and foreign, all in line with his slogan, ALL ARE WELCOME!
Alle 19:00 there is a class, usually tango and at 20:00 circa, milonga.

Around 22:30 / 23:30 There is an introduction which explains the results with photos from donations and then an artistic show.
Everyone involved , organizers , collaborators, teachers , DJ , artists , they willingly ( without pay ).
Program / Information:
Reservations to the 15 5035 4340 (They are held until 21 pm)
Sunday 12/1/2020 – Alsina 1465, CABA, Argentina.
19hs Milonga class with Gabriela Elias and Eduardo Perez
20:15 a 2 Baile de música with DJ Massimo Tessari
Dance M Soledad Chaves and Javier Marzello
YOU put the value of the contribution bonus (It includes class, raffles and milonga).
We donated everything we raised .
COME TO HAVE FUN COME AND HELP!
Mary Isabel Aragon – Hugo Maffi
Milonga Solidaria JugarxJugar