Back again this year the milonga in the open air LA VERANIEGA.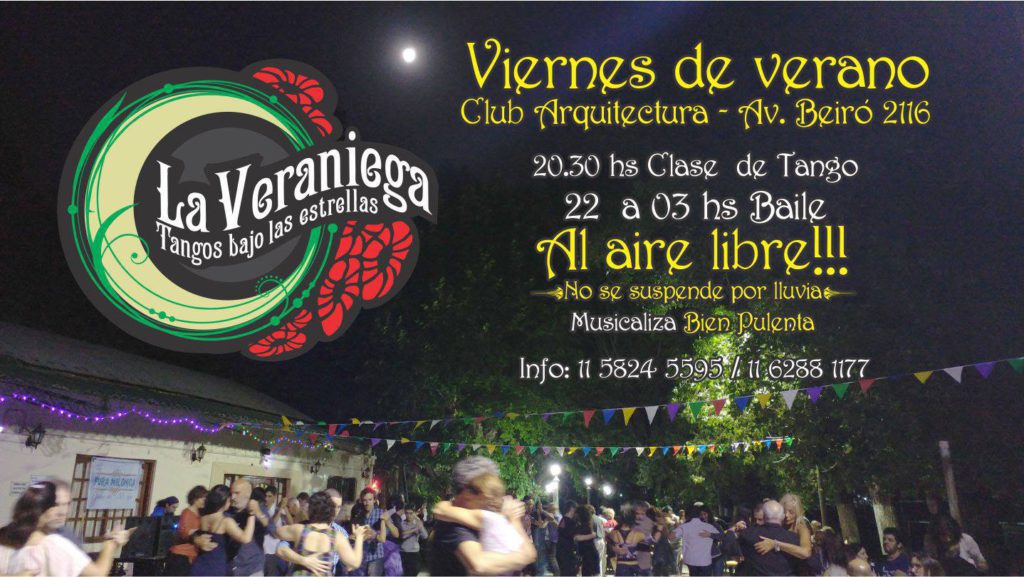 For the 2017 the club hosting the Tango under the summer stars Porteña is Club Arquitectura.
The proposal of the organizers of a traditional evening, proposal, however, in an open air environment, Therefore you will find a good restaurant; the Club.
A classic decor with tables and chairs as in all traditional milongas, the lesson with the teachers Soldedad Chaves , Emiliano Gonzalez, and a subsequent musical proposal borne by Bien Pulenta ( Italy ) which provides, during the moments of Tropical evening, Rock&Roll, Folklore.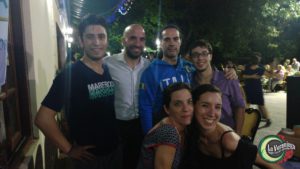 Times and frequency are tango lesson from 20:30 alle 22:00 and by the next evening dance 22:00 alle 03:00 every Friday of the summer 2017
The Club provides a parking space for their cars.
reservations: (+54 9) 11 5824 5595 – (+54 9) 11 6288 1177
groups: 80 – 87 – 111 – 123 – 133
Train: Urquiza to Francisco Beiró station or Arata
Parking is available within the Club
organized by: Soledad Chaves, Emiliano Gonzalez y Massimo Tessari