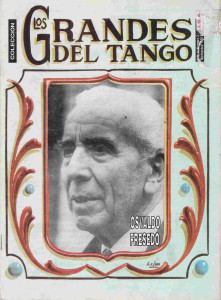 In the static section [button link="http://puramilonga.it/?page_id=1608″] Pura Tube[/button] trovate la traduzione in italiano della biografia di Osvaldo Fresedo e un'intervista in cui il Maestro spiega come iniziò con il tango, how he made his first creation: the song El Espiante.
Later tells us how he created the song El 11, for the internee dance and why it was the last edition of this festival. Ovvero, one night, because of a joke by the students to the rector, he ( the rector ) accidentally fired the university boys, killing one.
This is why the course of medical studies "the internee" ( on board ) and its year-end party were abolished.