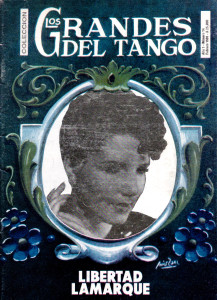 In the static section Pura Tube find the translation in Italian/english of the biography of Libertad Lamarque.
Her 400 recordings are a number unmatched by any other songwriter Argentina and give us an idea of the importance of shes art within the world of Tango and culture.
Documentary 1998 by Televisa S.A. de C.V. Mexico.
Idea by Miguel Sabido, produced by José Tineo Director Bruno Morales.