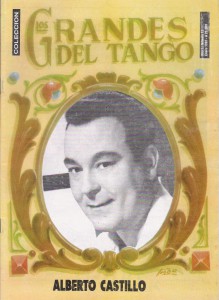 In the static section [button link="http://puramilonga.it/?page_id=1700″] Pura Tube[/button] find the translation in Italian/English of the biography of Alberto Castillo.
One of the greatest singers that tango had, certainly the "Character" most original that has ever been. A career that began in 1929 and successfully completed in 1993.
Doctor, Singer, Actor, Author and Composer, a Tanguero's life.
Here another documentary channel Volver Tango in this case autobiographical told by Alberto De Luca firsthand.