From 20:30 all 01:00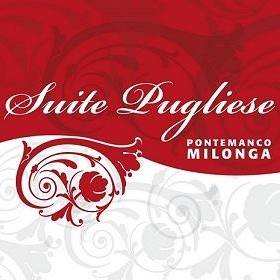 traditional milonga
musicalizador : da Buenos Aires and Italy
"Bien Pulenta" TDJ Massimo
The highlight of the evening: "Golden Decade" selections "oxygenated" good for dancing.

Open to all associations – Without codes, with education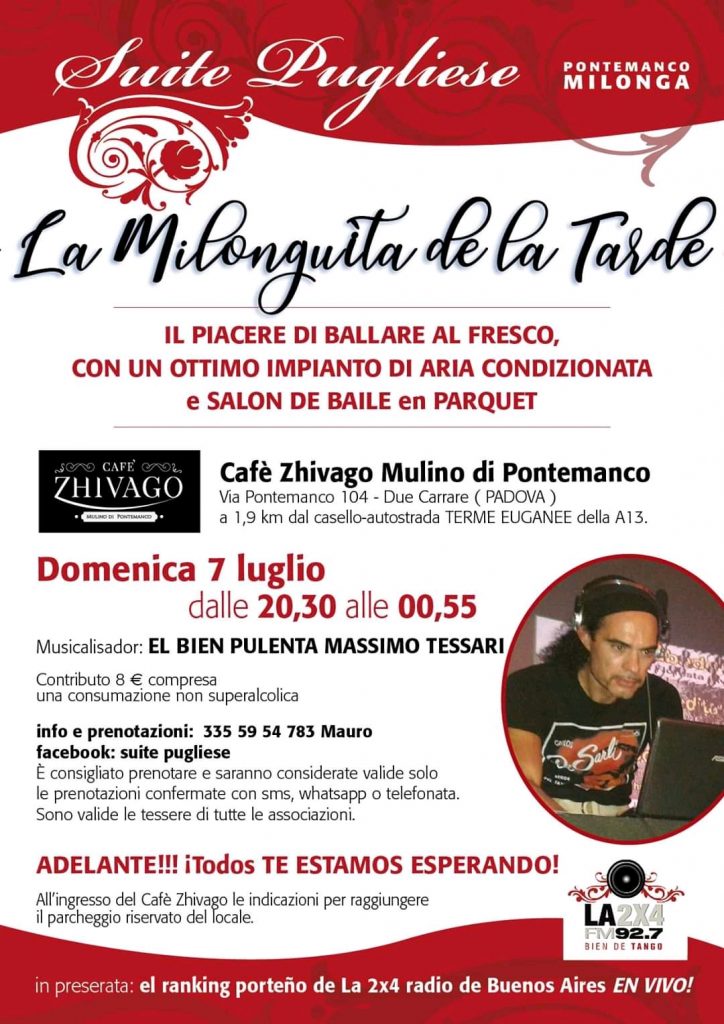 POWERFUL AIR CONDITIONING SYSTEM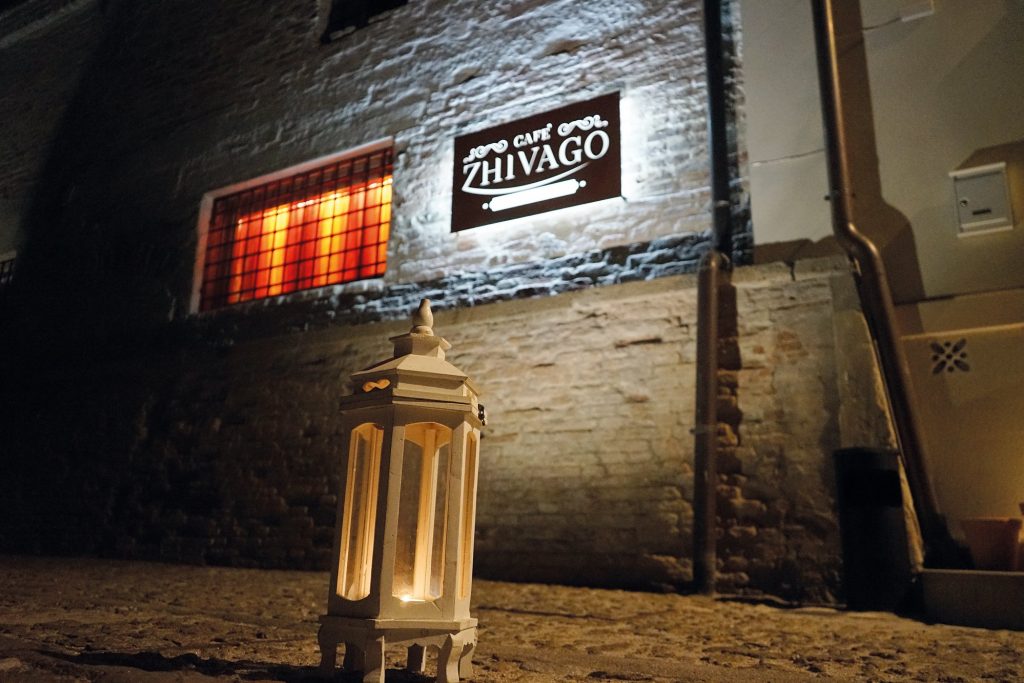 Caffe Zhivago-Mill
your Pontemanco 104 Due Carrare PD
Contribution € 8 including 1 drink no superalcolica
info and reservations sms, whatsapp, phone:
335 59 54 783 Mauro
at 1,9km from exit A13
Terme Euganee.
Adelante! We got waiting!