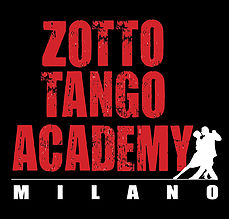 Get ready for the next round at the milonga porteña Chè Bailarín signed Miguel Angel Zotto and Daiana Guspero… where tango is the protagonist.
A partitre from 22:00 the hosts and all his team will be waiting to entertain you with lots of surprises and involve you in a' always feel full of joy!
Buenos Aires Milonga Che Miguel Angel Zotto firmata Dancer and Daiana Gúspero… where tango is the protagonist.
Friday 02 November starting at 22:00 It will be with us in the room Dj Italian resident of the Argentine milongas:
Bien Pulenta Dj Massimo!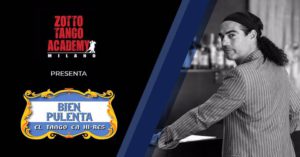 "Bien Pulenta" "El Tango en Hi Res", It is a DJ set with selections from refined sensibility and incisive energy suitable to meet the expectations of both more educated and demanding public, and newer and novice.
Book with a simple SMS your place at the table or your "mesa" to share a "tanguera night" with your friends.
We are waiting for the 22,00 in via G. 5 Watt / b Milano, where the hall 300 square meters of parquet Milonga What Bailarin, Air-conditioned and well air-conditioned room, tables and sofas with immediate access to the track and atmospheric lighting.
The entrance is € 10,00 including a soft drink.
FOR INFORMATION AND RESERVATIONS
MOBILE: +39 334 98 37 399 pm 18:00 at hours 22:00
Displaying entrance card Asc ( Attivita' Sportive Confederate ) or Asci – Make Tango.
( For those who are first annual card mandatory A.s.c. – it is preferable to ask for prior form to fill in bailandoconzotto@gmail.com ).
To those who are already members Asc is requested at the performance of the card. Those who are members Acsi _ Ask Tango 2017/2018 They may participate in the evenings What Bailarin