E' still possible for the visitor to the city who want to get away from the usual tourist routes, try the feeling to do a little time travel in Buenos Aires of the golden age.
A chance to live moments of another era.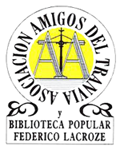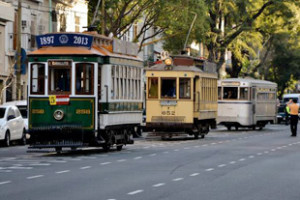 Thanks to AAT Association Amigos del Tram every Saturday and Sunday afternoon you can travel briefly aboard the vintage Tram, a time traveling along the whole city and that for many years now have been replaced by bus lines.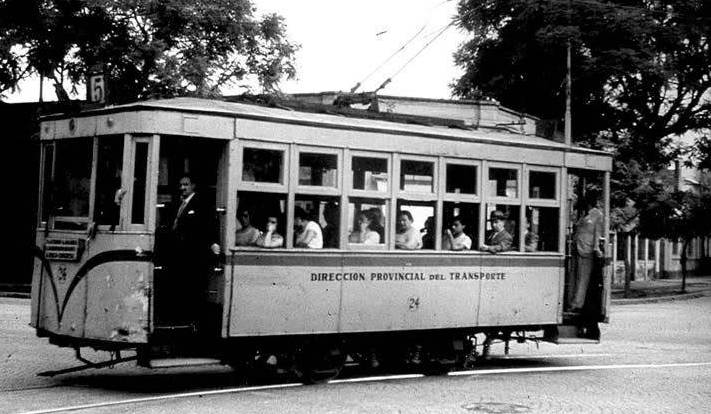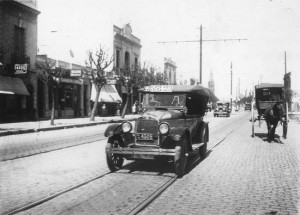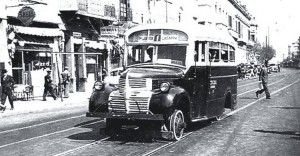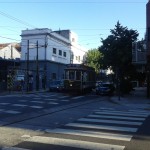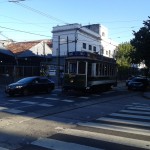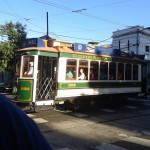 In the historic barrio of Caballito it is preserved a section of the old tram network connecting the surface of the Primera Junta Subway Station with warehouse / workshop Polvorin.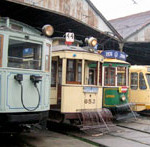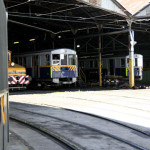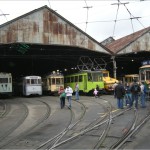 The particularity of this metro line is that when it was designed and built, Line A, that connect Plaza De Mayo to Primera Junta ( now extended to San Pedrito, di Flores neighborhood ), It provided for a point in which part of the train, He is peeling off and kept as a tram to the surface.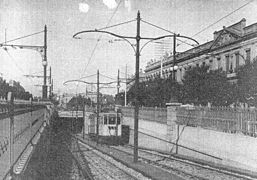 The current state, in some specific times, early riser you can meet the subway train leaves the tunnel to take some "cuadras" until the deposit.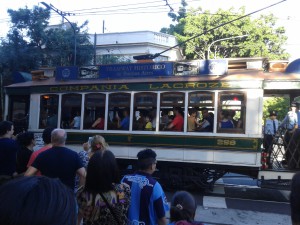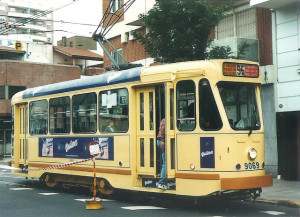 On weekends the AAT leads to walking, alternatively vehicles of various versions of Tram that populated at the time Buenos Aires, at that time also called the city of the tramway.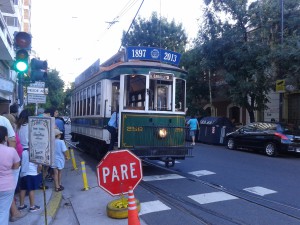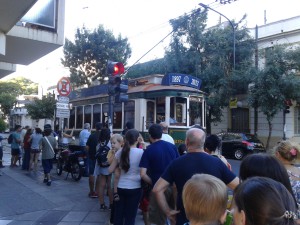 The feeling you get on board these vehicles is a charming dejavu, It seems to go back in time.
In the video attached the most interesting part, with explanations of AAT guide. The music is the tango "El cornetín the Tramway" for the Orchestra Francisco Lomuto version 1938.
The stop for the visit is located in Calle Emilio Mitre to 500 ( Emilio Mitre and José Bonifacio ) It is the point where it begins and ends on path.
The "walk" is free, but it can contribute to help the AAT buying gadgets that sell in-vehicle.

Information:
Departure and arrival only in Emilio Mitre 500 (Esq. Jose Bonifacio), Caballito.
Program:
There is a trip every 25 minutes at the following times:
Afternoon: Sat / Sun / Holidays:
– winter special (from the 4 July to Sunday 9 August): Saturday, Sunday and public holidays 15 all 19.
– From March to November: Saturday, Sundays and holidays 16-19,30.
– December to February: Sat, Sundays and holidays 17-20,30 pm.
Morning: Sunday: give her 10 all 13.30. (All the year).
Important:
no reservations required.
just stop, and wait for the tram.
Address:
Emilio Mitre 500, Caballito.
Bus Line:
1, 2, 5, 8, 25, 26, 36, 49, 53, 55, 85, 86, 96, 103, 104, 126, 132, 134, 136, 141, 153, 155, 163, 180
By Metro: line A, stazione Primera Junta
On the train: Sarmiento train line Mitre, station Caballito (600 meters to feet)
For more information:
Association Friends of the Tram and Popular Library Federico Lacroze
Tel: (54-11) 4431 1073
E-mail: // info@tranvia.org.ar aatranvia@hotmail.com
Bibliography:
Genealogy of the numbers of bus lines in Buenos Aires