From 17 al 20 October 2019 "Dj Massimo" will be the guest of the beautiful city on the Danube.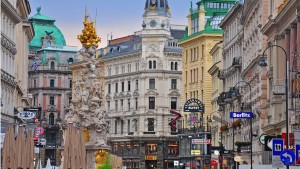 On the evening of Thursday 17 October DJ Massimo returns in the historic Tangobar, that with more than ten years in business, has hosted many famous artists. Featuring a large room with wooden floor, excellent sound quality and a well stocked bar. Created by Herta and Marius, Tangobar offers a geniune atmosphere of traditional Milonga.
Tangobar Milonga is located in the historic center of Vienna close to the most famous and historic buildings in the city and is located in Albert Schweitzer House, Schwarzspanierstrasse 13, 1090 Wien.
During the evening before the milonga 20:00 all 21:00 There will be the stage of
Held by the Argentine masters Soledad Chaves y Javoer Marzello.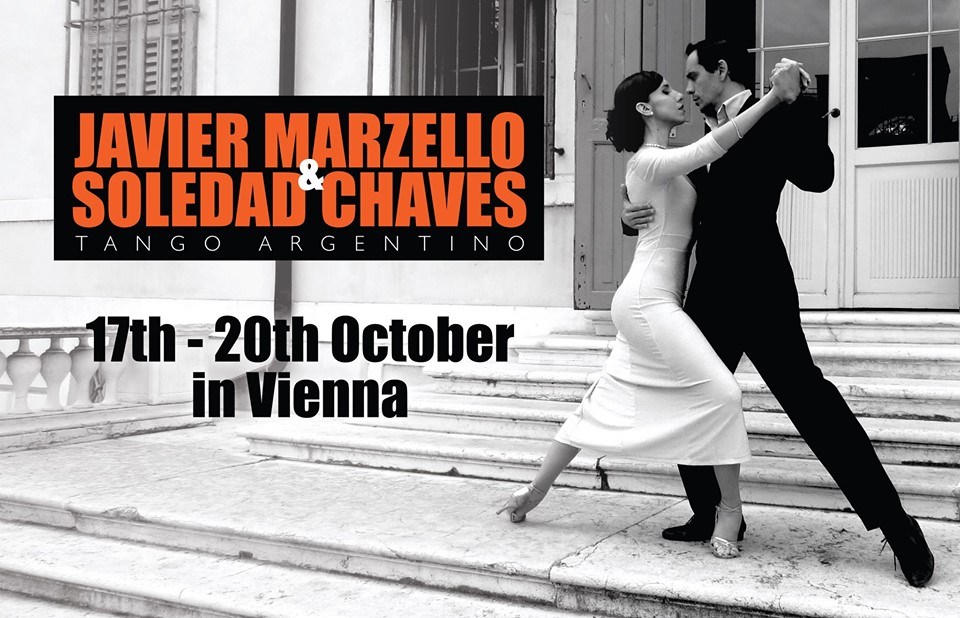 Following the milonga 21:00 a 1:00 with show of masters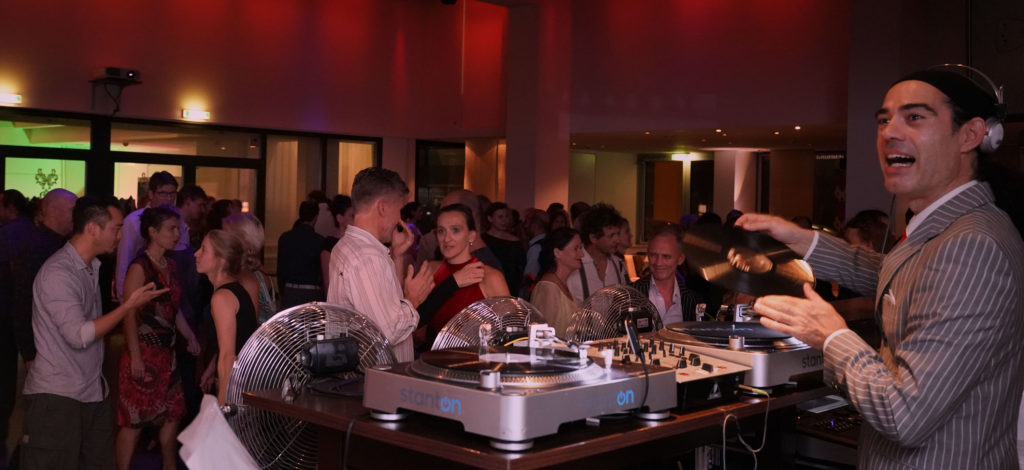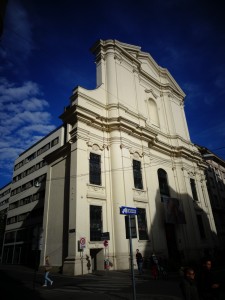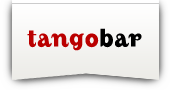 Sun 20 October Bien Pulenta It will be in the Sunday marathon
PIZZALONGA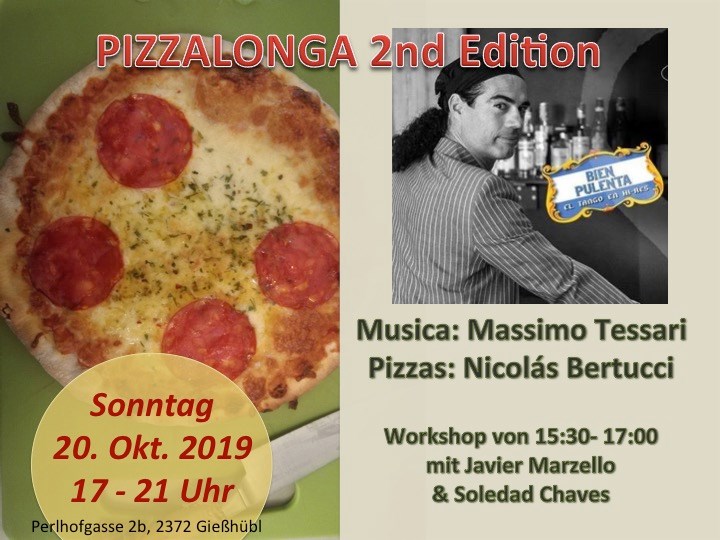 We machens again!
The second edition of the PIZZALONGA outside Vienna.
What's this?
A traditional Milonga, is included in the entry pizza food. In fair weather it offers also contact, to enjoy this cozy in the garden courtyard.
We ask for APPLICATION for milonga that we can calculate the pizzas!
Facts:
– 15:30 – 17:00 Workshop with Javier Marzello & Soledad Chaves
– 17:00 – 21:00 Pizzalonga
– Traditionelle Milonga mit Curtains
– Music:
Bien Pulenta- DJ MASSIMO with a Best of the Best from the Console.
(https://www.facebook.com/Bien.Pulenta.Dj.Massimo)
– Pizzas from Pizza Master NICOLÁS BERTUCCI between 17:00 und 20:00
– 200sqm hall, nice bar area, leafy patio
costs: € 10 incl Pizza
Workshop JAVIER & SOLEDAD "Creative dancing in full Pista":
Cost € 30, Registration requested at milongaelfirulete@hotmail.com
Address: Perlhofgasse 2b, 2372 Gießhübl