Going to the research of vinyl to add to the collection, It is inevitable to come in other unexpected objects, always belonging to the context Tango.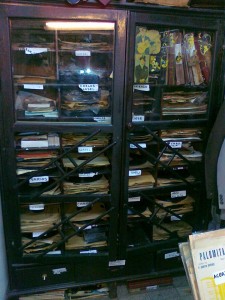 E' so that curiosity is combined with the desire to get hold, have concretely the Tango, but also learn to understand.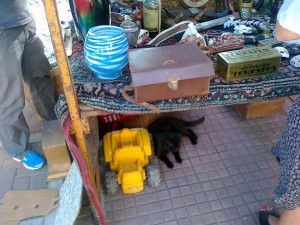 Wandering through flea markets, for "Feria Americana", visiting the shops of second hand shops and even the houses of sellers you can discover things that even many "Porteni" they know exist.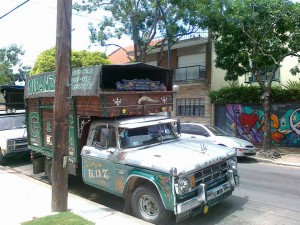 Herman's hands the game "Tango Juego" that between dice and checkers take players a path that is divided between questions based on the life of Carlos Gardel, of Lunfardo, of the characters named in tangos.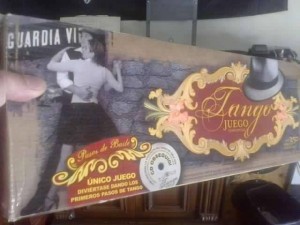 University textbooks, because once the Tango was subject to University, Biographical profiles and essays. THE ENCYCLOPEDIA!! The encyclopedia of tango….. that contains all, lists of various groups divided by era, complete discographies of the most important artists…
But even the decks of playing cards where the traditional figures are replaced by "figure" of dance.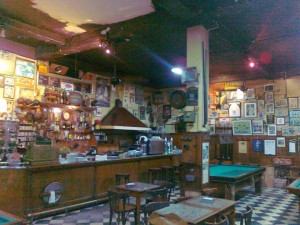 Crossing the city from Barracas in Villa Devoto, passando Caballito verse College e Flores, I'm going to meet the guy who why "the grandma died", want to empty the apartment inherited, the appurtenances of pierced.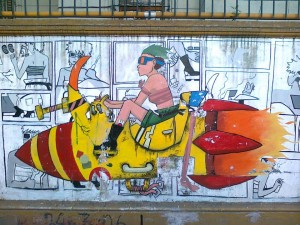 You get like a shoe box, kinda moldy, on opening, look a little, AH, scores…. then buy ( the boundary between collector and cartonero is very small … ) .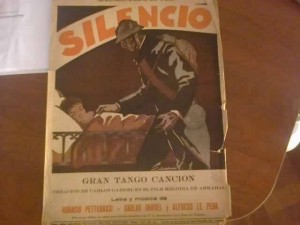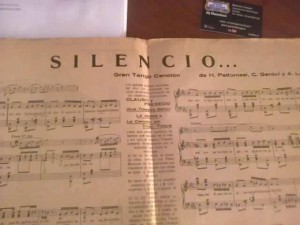 At home then with convenient start watch your purchase. Turn out to be printed between 1931 and the 1943. Wow, almost,it 90 years!! In addition the tracks, some unknown but other very famous show notes, dedications and changes made by previous owners.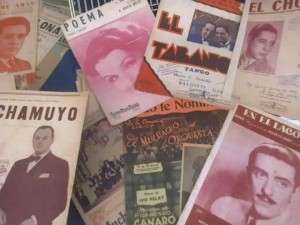 At this point you just have to check them one by one, indexing, to separate the Tangos, from Milongas and Vals. But there's also the folklore with Zambas, Chacarere, Gatos, Boleros and other how to Fox Trot and Pasodoble.
A world of paper "ancient" that smells of "culture" and when returned from this part of the world, you do see some to fellow Tango, known in their eyes wonder and reverence to keep them in hand is when you know that the "loco cartonero" He did well to save them from the garbage disposal.
For those interested I can help him procure material similar to that described in the article.
Contact me privately.