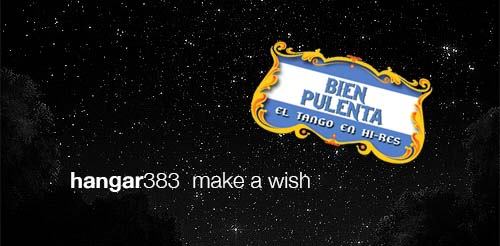 Hopefully good … for the time, It's nice and warm, the Sun kisses us and we get a little. We hope we hope….but us, Although it pours, If hails, If the world gets flooded…We dance the same and we dance the same!!!
If it's nice out, If it is bad in, anyway still dancing, and if it is nice in half… We'll do a little' inside a little' out.
This evening will make us Dance Up Tessari tdj in version Bien Pulenta:
"Bien Pulenta" el Tango en Hi Res ". selections from the refined sensibility and incisive energy is suitable to meet the expectations of the audience more cultured and demanding, and newer and novice. the selection of tangos "oxigenada" already proven in Buenos Aires always performed by Dj maximum and in different milongas in Italy and Europe: – The relaxing break of at least 3 ″ between a song that lets you dissolve the embrace and socialize. – A consistent volume level between the various tracks. – The certainty that all songs are faithful to the original engraving.
Dj-Set by Bien Pulenta Dj Massimo


SMS available for Chairs 3339513177
usual €7 entrance
reserved for aics and acsi
We always love you ™
hangar383
via della ceramica, 5
bassano del grappa
VI – ITALY