Line was launched BARRIO!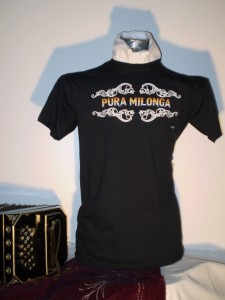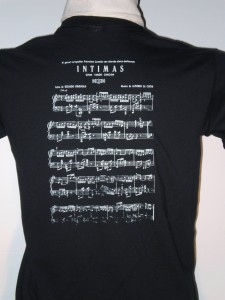 T-Shirt; Remera for the Argentines, represent a key leader for tango dancers. Often forced to change more than once during the milonga. Whether in winter, but especially in hot weather or in gatherings afollati, the "Remeras" are a cornerstone of comfort not to appear indecent.
Thus was born the idea of ​​having to wear T-shirts that allow the tangos that we like, young and creative. That allow us to be comfortable, Fresh, but always on the air even in the heat of the season and the milonga.
We have created "Barrio" line of T-Shirt music.
The best tangos always worn with passion and elegance, that recall musical phrases, moments and emotions that only the tango can give.
Technical Notes
The Barrio are made with top quality cotton, printed with a technology DDTG ( digital direct to garment ) with top technology. Production technique currently present in only 5 companies in Italy.
The DDTG makes the effect "rubberized" of large images is not present. Use non-toxic and super-resistant systems that preserve color and tone of the design. The test period of "Barrio" lasted 2 years and several prototypes were produced with various sizes and amount of colors that have passed quality tests.
The company that produces the tshirt themed exclusive Pura Milonga is Venice. Below the video of how the machine works on fabrics with black base, the color more difficult to work.
More information?: