2 ° Tangofestival Carinzia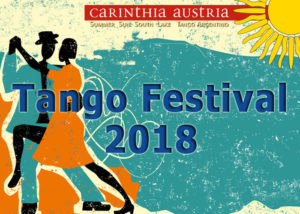 Gives 17 years the "Kultur-forum-Amthof", a non-profit cultural association, organises tango-workshop, Milongas and concerts in a beautiful setting of in the covered courtyard of"Amthof" of Feldkirchen.
This year's Tango Festival that also includes a second site, located directly on Lake Ossiach: the Music Academy of Carinthia.
The festival's goal is to offer extraordinary events in a unique environment by adding the ability to enjoy all kinds of leisure activities in the fields of sport or culture.
Excellent teachers and a fair number of participants will ensure that each couple will receive enough attention during class.
Up to you to choose: 12 teaching sessions (each lasting 1,5 ore), four Milongas and a concert, a tango-Lake cruise, a tango-Café and a tango movies.
Locations
Feldkirchen in Kärnten e la Amthof Feldkirchen
Feldkirchen, with an altitude of 550 mt above sea level, is the main town of a district with the same name in Carinthia. The small city has a population of about 14.000 inhabitants and is surrounded by meadows and forests that characterize the South-Eastern slopes of Nockberge. The rolling countryside is a haven for cyclists and walkers and idyllic lakes in the region offer a welcome opportunity to cool off on hot summer days.
The Bamberg Amthof is a four-winged Castle style building with a courtyard with glass roof and arches. In 1166 the Palace was donated to the Diocese of Bamberg and over the centuries 13 and 14 the building has served as a venue.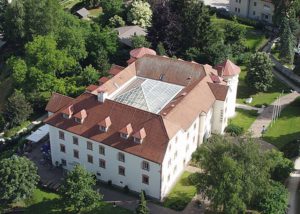 Ossiach Carinthian Music Academy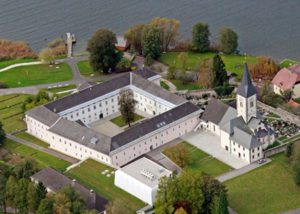 The oldest Benedictine monastery, in Carinthia, "Kloster Ossiach", was established in 1024 under the Bavarian noble Ozi I and his wife Glismond. After its dissolution in 1783 the building was used as a barracks. In 1946 was delivered to the Austrian Federal forest Office and later turned into a hotel. From 1969 ha servito come sede per gli eventi musicali del "Estate Carinziana" durante la stagione estiva. Una ristrutturazione eseguita tra il 2006/2009 con un ampliamento dell'edificio che è diventato un centro eventi di musica denominato "Carinthische Musikakademie Stift Ossiach".
La Musica
Passion Orchestra
(Moscow, Russia)
Propone pezzi di tango tradizionali, but also modern compositions by Astor Piazzolla and golden age .
I DJ di Tango
DJ MASSIMO con BIEN PULENTA (in Buenos Aires & Venezia, Italy)

DJ GERARDO (Bad Hall, Austria)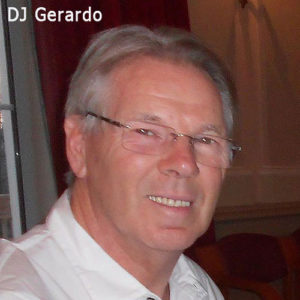 DJ Günther Pichler (Graz, Austria)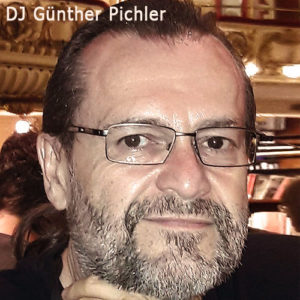 DJ Klaus Spiegel (Augsburg, Austria)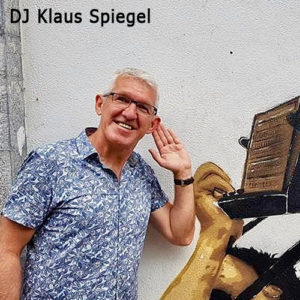 DJ NICOLAS BERTUCCI (in Buenos Aires & Wien, Austria)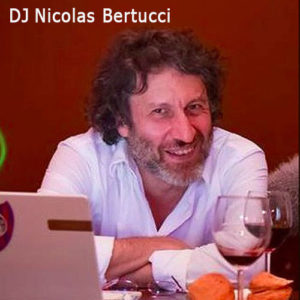 I Maestri

Martin Hernan La Bruna und Andrea Veronica BESTVATER
(in Buenos Aires, Argentina)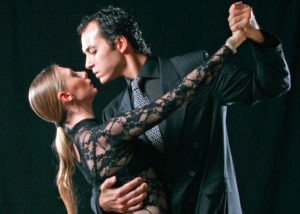 Stile Tango Salon le loro lezioni sono in inglese.
Adrian e Amanda Costa
(La Rochelle, France,es)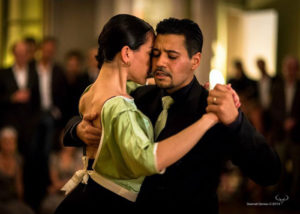 Tango Salon estilo Villa Urquiza, le loro lezioni sono in inglese.
Il programma
Thursday, 21 June 2018
19:00-20:00 Festivalbureau Amthof Feldkirchen
20:00 – 24:00 Apertura Milonga in Piazza del Feldkirchen (se piove – Amthof Feldkirchen) with DJ Nicolas

Friday, 22. June 2018
10:00-11:00 Festivalbureau CMA Ossiach
13:30-15:00 Workshop

16:30-19:00 Tangocrociera Lake Ossiach: DJ Rodolfo

21:00-03:00 Milonga tradicional a Stift Ossiach, Barocksaal with DJ Massimo Bien Pulenta

Sat 23. June 2018
10:00-11:00 Festivalbureau CMA Stift Ossiach
11:00 – 18:00 Workshops
14:00 – 18:00 Amthof - Paris
Tangocafe / DJ Günther Pichler

21:00-03:00 Milonga di Gala Amthof Feldkirchen, Innenhof
Passion Orchestra & DJ Klaus

Sun 19. June 2016
11:00-00:30 Workshop a Amthof Feldkirchen INFO
12:30 – open end Addio Milonga a Amthof Feldkirchen, Room with DJ Gerard

Where

CMA Stift Ossiach, Workshop, Musikzimmer und Barocksaal
Contacts – Information
Organizzatore: kultur-forum-Amthof Feldkirchen in Kärnten
e-mail: festival@tangoargentino-fe.at
http://www.tangoargentino-fe.at/
Telefono INFO:
Rudolf Goritschnig +43 650 34 12 998
Ursula Sick +43 664 252 71 72
Ufficio Turismo Feldkirchen
Tel. +43 4276 2176
E-Mail: tourismus@feldkirchen.at
Tourismusregion Ossiacher See
Stiftshotel Ossiach (direkt am Veranstaltungsort)
Tel. +43 4243 45594