On Valentine's Day 2016 falls the February edition of the milonga solidaria Jugar x Jugar Buenos Aires.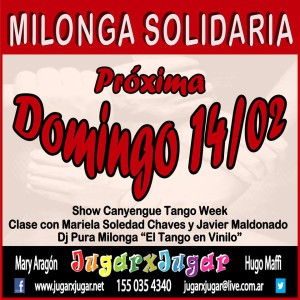 The association Jugar X Jugar It aims to communicate and make known to the public social projects / solidarity to the public and to the associations participating in the milonga. And make sure that you get close to them in a manner they deem most appropriate.
On this occasion the project highlight is the association "A torch in the Selva", located in the province of Misiones ( ARG ) project of Silvia Ines Astudillo and Alexandre M Wietholter. That in Villa Nueva about 3 km from the center of Andresito (yerbatera area of excellence), with the neighborhood children are developing a social activity families in the neighborhood ( which recently it has been growing and now live in the settlement of more than 3.000 people )
In the district they are known by the name of Una antorcha en la selva ( A torch in the forest).

They are currently renovating a house to use it as a laboratory for local arts and crafts for kids, with the idea of ​​providing activities that lead away from the road, road, alcohol and violence, which unfortunately abounds in the barrio, decentralized and rural.
Milonga Solidaria Jugar X Jugar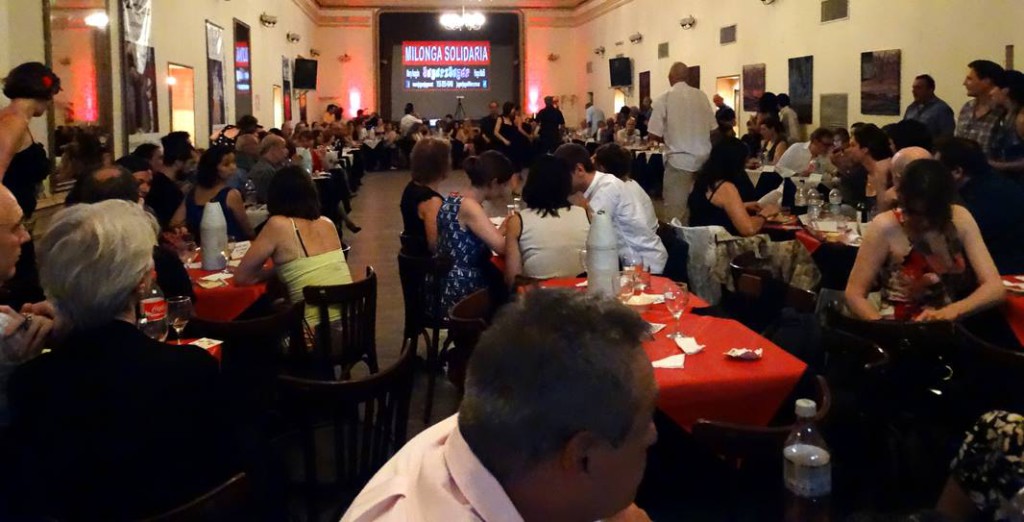 It has assets 34 consecutive monthly milongas, taking place on the second Sunday of every month, currently Alsina 1465 the headquarters of the National Association Italian, located at 5 blocks from Congress , that seats 260 people, wooden floor, conditioned air, private security, good buffet and the house.
It is a traditional milonga relaxed and friendly, where dance professionals and amateurs, of all ages, unknown and established, local and foreign, all in line with his slogan, ALL ARE WELCOME!
Alle 19:00 there is a class, usually tango and at 20:00 circa, milonga.

Around 22:30 / 23:30 There is an introduction which explains the results with photos from donations and then an artistic show.
The sum of the willing and free contributions that the public gives to entering into milonga is donated to the subject of sponsors.
Everyone involved , organizers , collaborators, teachers , DJ , artists , they willingly ( without pay ).
Program / Information:
Milonga Jugar X Jugar: La Nacional: Alsina 1465 CABA ARG
19:00 – 20:30 Class with Soldedad Chaves & Javier Maldonado
20:30 – 02:00 Milonga con El tango en Vinilo di PURA MILONGA
23:00: Show of CANYENGUE by MOCCA