The "

Milonga Inolvidable

"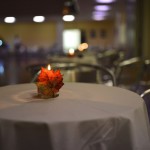 E' a "special" milonga "special" monthly which it is held during the cool season.
autumn, winter, spring.
Once a month, during the year offers special events, show of professional dancers of the most quoted, live orchestras, providing high quality and unique tango authenticity event.
"Milonga Inolvidable" welcomes dancers and tango in a large salon 350 m², paved with natural parquet and air conditioning.
The high quality audio and the warm and welcoming atmosphere will make you live unforgettable evenings.
The organizers Newlifetango, School of Tango Argentino run by Elisa and Donatello, It is very welcoming and strives towards participants, and is attentive to every detail of the evening.
For this Fall 2015 "Milonga Inolvidable" opens the season with the Show Music of PURA MILONGA.
Sat 26 September h 21.30 – 02.30
PURA MILONGA El Tango en vinilo, with DJ Massimo
An evening with the incomparable shades of tango heard from vinyl records.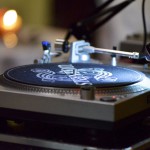 Dancing start from the 21.30. in the large ballroom 350 square meters of wood parquet set up inside the New Life Center.
165 seats, of which 80 free. Tables with seating bookable.
Male and female changing for changing footwear and luggage wardrobe (we remind you to bring 2 euro for the security cabinet).
Relax area with buffet and drinks is available to the milongueros for the duration of the milonga.
Private car parking.
Exposure footwear and clothing by Bandolera & Rossa Spina.
Info e reservation: Elisa 339.5607445
Entrance: 10 euro
Admission for members
ACSI membership card / Faitango: 6 euro